What we do
Japanese Language Education
We offer various Japanese language courses customized to fully meet the clients' purposes, needs and requested duration of program.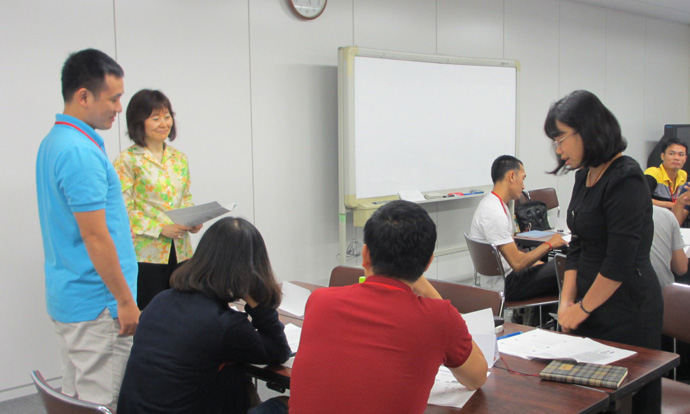 1. Business Japanese Courses
1. For international students wishing to seek employment and work in Japan
2. For international employees of the Japanese companies wishing to acquire skills of business communication in Japanese including those for HORENSO (report, contact and consult)
2. Academic Japanese Courses
For international students and researchers wishing to acquire Japanese language proficiency sufficient to prepare and present theses and reports
3. Everyday Japanese Courses
For those who need introduction to everyday Japanese words and expressions required in greeting, shopping, using public transportation, etc.
All the courses can be designed to increase learners' understanding of Japanese customs and manners.
All the courses are taught by our experienced and licensed instructors.

In addition to the Japanese courses, we can provide start-up services for international students and employees such as supporting administrative procedures, apartment hunting, opening a bank account as well as cultural and workplace visits by staff capable of a variety of languages.

Our clients includes: Japanese and foreign universities, private companies (manufactures, trading houses, banks, etc.), Government ministries (Ministry of Foreign Affairs, Ministry of Finance, etc.), local government offices, public organizations and foreign governments.
Contact us
Japanese Language Education Division , International Cooperation Promotion Department