Who we are
Message from President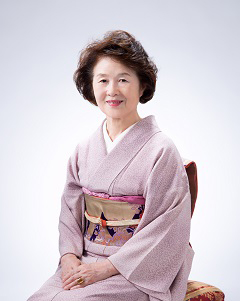 Ever since its establishment in 1977, Japan International Cooperation Center (JICE) has participated in Japan's ODA activities for developing countries.
In the current advanced globalization, JICE has defined the new objective of contributing to the development of the international community through various supports to enhance the mutual relations between Japan and other countries.
Being human resource development professionals, we at JICE are always ready to support the growth of human resources by implementing "International Student Service", "International Participant Training", "International Youth Exchange", and "Multiculturarism Promotion Service".
JICE will also endeavor to fulfill duties for the international community aiming at the dynamic development as one of the Japan's lead agencies in the field of education for sustainable development (ESD).
JICE will keep in mind the notion of "creating support with an added value" to provide effective and high-quality services for human resources development. Nowadays we at JICE are advancing our collaboration with the Japanese ministries, foreign governments, international organizations, private entities and universities.
JICE is determined to further promote international cooperation and exchanges for human resource development.
We appreciate your continued support and cooperation.