What we do
Project Management Service
JICE, as a bridge between overseas projects sites and the domestic organizations involved, offers global support for effective project management.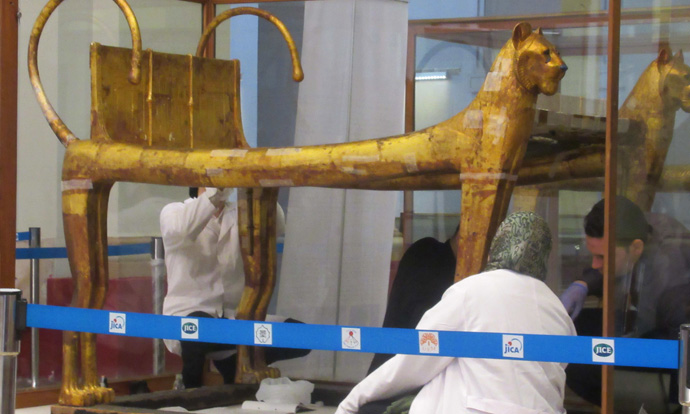 In addition, JICE takes charge of all arrangements for meetings or symposiums organized as part of projects, collects information for databases on technical cooperation projects before and after implementation, and conducts sectoral or country-by-country studies to meet a diverse range of needs with speed and flexibility. JICE has so far provided its support in technical cooperation such as a rural development project in Cambodia (UNDP), Angkor Monuments Preservation Project (UNESCO), a study for human resource development in China implemented by JBIC, and more.
Ongoing Projects
JICA Technical Cooperation Project
Grand Egyptian Museum Joint Conservation (GEM-JC) Project
For more details : Project Website http://www.jicagem.com/
"Subsidy to Promote Oil Refinery Technologies for the Oil Producing Countries"
provided by Agency for Natural Resources and Energy of METI.
Abu Dhabi Education and Human Resources Development Project
Saudi Japan Automobile High Institute (SJAHI) Project
Contact us
JICE International Student Programs Department II, Program Coordination Division