Agreement of the continuation of the MOU for the provision of services on HRD between JICE and CSC of State of Kuwait
Middle East
International Participant Training
 On 6th of May, 2013, both JICE and Civil Service Commission (CSC) of State of Kuwait have signed an agreement concerning the continuation of the Memorandum of Understanding(MOU) for the provision of services on Human Resource Development. The memorandum was effect for the period of the first three years from the date of its signing, 14th of June, 2010. Upon the time of the agreement of its continuation, the program of training course including human resource development held in Japan shall be on implementation for the period of three years until the end of June, 2016.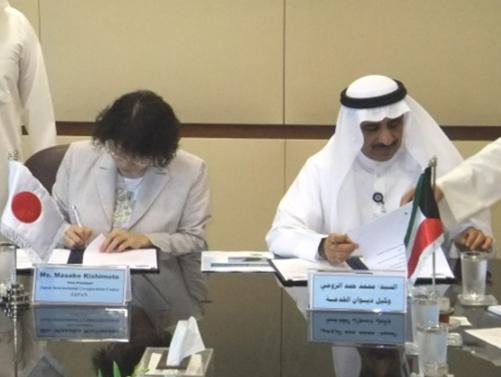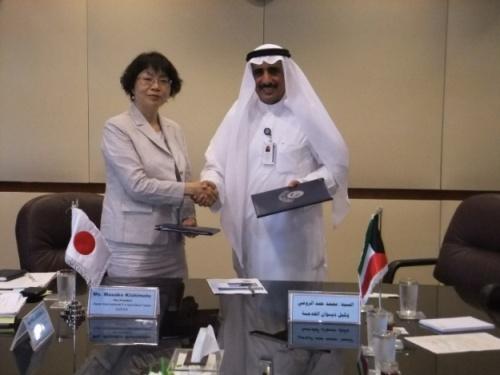 For the past three years, JICE held ten training courses pursuant to the memorandum contracted in 2010, for approximately one hundred participants from Ministry of Public Works, Ministry of Electricity and Water, and Ministry of Health, and JICE received high reputation on all the courses.
 From this agreement of continuation of the MOU, JICE is looking for enhanced partnership with Kuwait on the area of human resource development, and expects doing the total consulting business including not only implementing training programs but also doing a follow-up service to make the output to be used the most in the country.