Professor Abdullah Hamad Al-Badi, Dean, College of Engineering of Sultan Qaboos University visits JICE
Middle East
More than two Categories
On September 9, 2014, Professor Abdullah Hamad Al-Badi of Sultan Qaboos University, Professor Issa Hamdoon Al-Harthy and Mr. Talal Al Siyabi, First Secretary of the Embassy of the Sultanate of Oman, Tokyo visited JICE.
The purpose of their visit is to discuss the details with JICE of the programs to visit Japan by the students of Sultan Qaboos University including the summer program.
They are, in particular, interested in the dispatch of the students to the Japanese companies as part of the internship program, two-week study tour to visit universities and private firms, and short-term study program to work as teaching assistants for their undergraduate students at the Japanese universities.
"JICE designs and implements programs based upon the cooperation from various universities and private companies, thus providing fruitful programs to satisfy the needs of the clients of Gulf Countries." said JICE senior staff present at the discussion table.
JICE is always ready to connect the request from Sultan Qaboos University to the Japanese counterparts, and JICE and Sultan Qaboos University confirmed the continuous mutual cooperation.
JICE will further work for the needs from Oman and Gulf Countries in a proactive manner through continuous communication with them.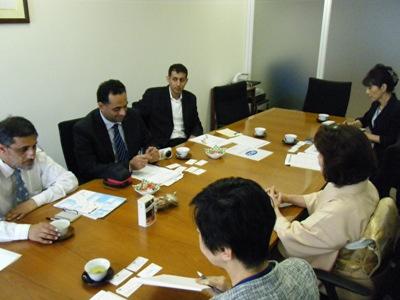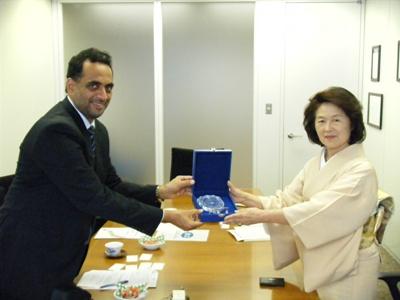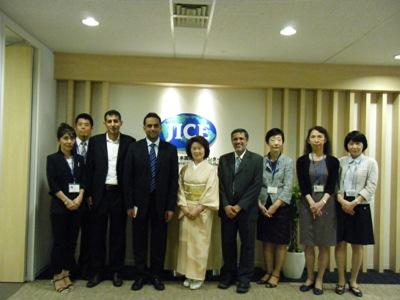 Ms. Kazuko Yoshine
Deputy Director
Overseas Cooperation Division
International Training Department