Masdar Institute's YFEL Program on the field of advanced energy for Abu Dhabi
Middle East
Project Management Service
International Participant Training
Starting on August 18th, 2014, 13 participants from Abu Dhabi attended on the 10-day Study Tour in Japan on the field of advanced energy organized and arranged by JICE. This study tour is focused on providing knowledge on Japanese cutting-edge advanced energy technology and researches, and on deepening understanding on Japanese culture, nature and history in order for the participants from members of Young Future Energy Leaders (YFEL) which is managed and led by Masdar Institute (MI).
JICE has implemented the internship program inviting students from MI since 2012. This Study Tour, one of the activities of YFEL for human resources development on a next generation of leaders, is supported by the Ministry of Economy, Trade and Industry (METI). On this first oversea's study tour for YFEL, the participants had Japanese language course, cultural experience, site-visit on private companies developing cutting-edge advanced energy researches and business, and universities seeking alternative and renewable energy in Tokyo, Kyoto and Hiroshima. In the end of this program, JICE held a closing ceremony, and 40 people, including Mr. Khaled Omran Al Ameri, Minister Plenipotentiary of the Embassy of UAE in Japan, Dr. Mikiyasu Nakayama, Professor of The University of Tokyo, Dr. Yoshiaki Nakano, Professor of The University of Tokyo and members from accepting organization of this program, participated. Ms. Zainab Al Ali, leader of the participants, commented that all participants deepened understanding of advanced energy knowledge, energy-saving technologies, and Japanese culture and history, and they would like to contribute further to the friendly-relation between two countries.
Through experience on this program, the participants are expected to contribute to keep the friendly relationship between UAE and Japan.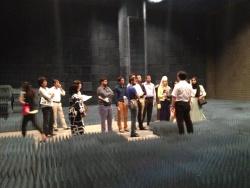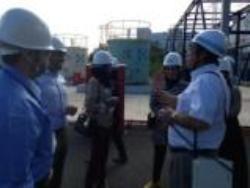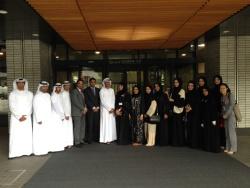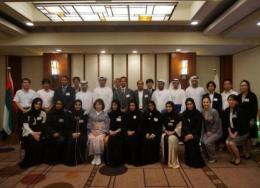 Mai Isomura(Ms)
Overseas Cooperation Division
International Training Department