JICA Training Program for Young Leaders / Administrative Management Course Implementation
Middle East
International Participant Training
JICE implemented JICA Training Program for Young Leaders / Administrative Management Course of year 2014 from January 20th until February 4th, 2015.
The course objective is human resources development through deepening knowledge and awareness among young population who play a major role as an expected future leader of Iraq in addressing issues on administrative management by comparing factors such as system of the Japanese government, overview of administration, legislation, judiciary, and civil servant system with their own.
8 government officers from Prime Minister's Office and Ministry of Planning visited Japan, and took part in the training programs in Tokyo and Sapporo.
In Tokyo, the officers learned about the Japanese government's administrative organizations and general civil service system. The classes were followed by a trip to the House of Parliament, a Japanese class, and a courtesy call to the Ambassador of the Embassy of the Republic of Iraq in Tokyo.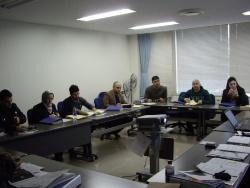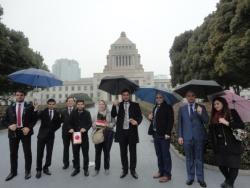 The officers were taught simple Japanese during the Japanese class, which aimed to recreate common situations while living in Japan. This program was popular from the officers because the lessons learned were used quite often during courtesy visits in Hokkaido. The class also contributed to understanding Japan itself.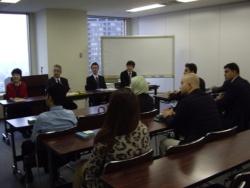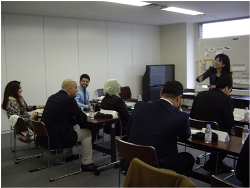 The officers received a warm welcome from H.E. Alaa Al-Hashimy, Ambassador of Iraq to Japan, and his wife at the Iraqi Embassy. After a casual conversation in the salon, the officers had Iraqi food and enjoyed a relaxing lunch with staffs from the embassy. The Ambassador talked about the importance of Human Resources Development, and the Officer's great duty as an Iraqi leader.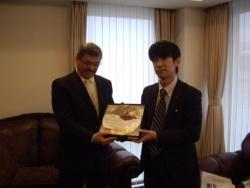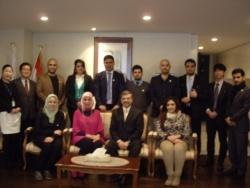 The officers then went to Hokkaido, which served as an example for a local government. Classes to deepen further understandings on different levels of local government administrations were given at corresponding locations, such as the Hokkaido Government on the prefectural level, Sapporo City Hall and Bibai City Hall for cities.
The classes were followed by a discussion session with the Hokkaido Government staff, a visit to Shiseikan Elementary School, Miyajima Swamp and snow cooling system in Bibai City, and the Waterworks Bureau. The Officers actively participated in the diverse, yet comprehensive activities throughout the program.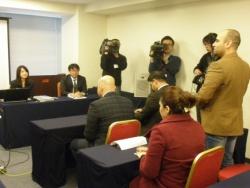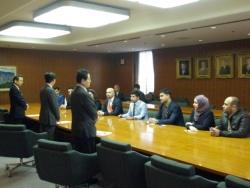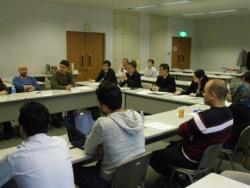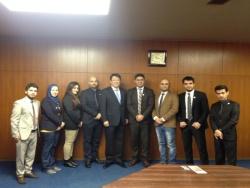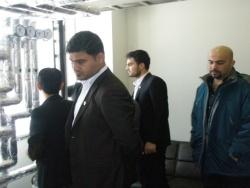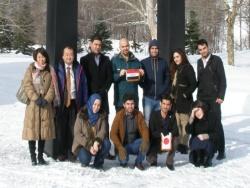 On the final day of the program, each officer presented action plan to be implemented after their return to Iraq at JICA Hokkaido. We very much look forward to the updates and the result.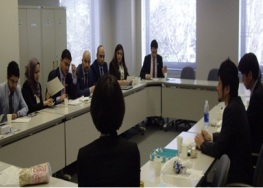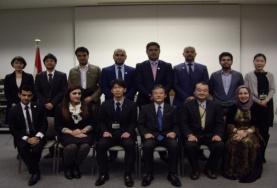 Noriko INOUE
Planning Division
International Training Department