Young Researchers form American Think Tanks Visit Tokyo and Hiroshima
North America
International Youth Exchange
As the role of American think tanks is being rethought in the era of the Trump Administration, young researcher from two leading think tanks based in Washington DC: the Heritage Foundation and Cato Institute visited Tokyo and Hiroshima from February 8 through February 14, 2017. They were members of KAKEHASHI Project hosted by JICE.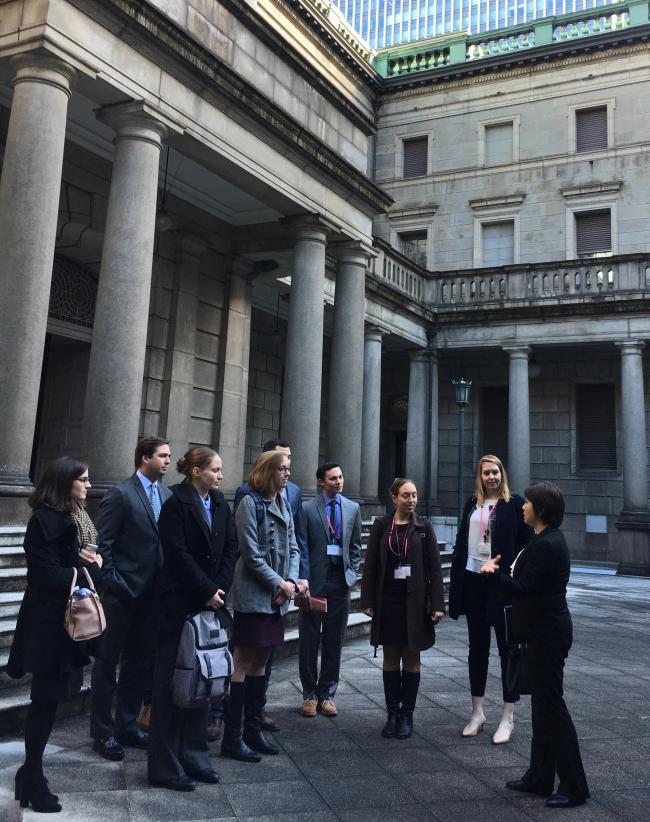 KAKEHASHI, meaning a bridge in Japanese, is designed for North America; the United States and Canada. There are other youth exchange projects for Asia and the Pacific (JENESYS), Latin America and the Caribbean (Juntos!), and Europe, Central Asia and the Caucasus (MIRAI). All are parts of "Japan Friendships Ties Program" launched by the Ministry of Foreign Affairs and managed by JICE to promote youth and cultural exchange between Japan and the world.

The KAKEHASHI Project, in general, aims to deepen North American youths' understanding of Japan in terms of her politics, economy, society, culture, history and foreign policy and to encourage them to disseminate their observations and inspirations of Japan through various means including social networking media.

This visit program had more of financial and economic focus because most of the participants were researchers on such areas. Besides having cultural experiences, they had an opportunity to present their assessment of the political and economic situations under the current U.S. administration as well as to exchange opinions with the Japanese researchers and think tankers. They also visited Hiroshima to deepen their understanding on peace.

Looking forward, the KAKEHASHI members are expected to disseminate their observations and impressions about Japan to their friends and colleagues and to keep high interest in Japan and develop a better US-Japan network in the future.