Japan International Cooperation Center (JICE) has signed new MoU with Abu Dhabi Education Council (ADEC)
Middle East
Project Management Service
On May 1st, 2013, H.E. Dr. Mugheer Khamis Al Khaili, Director General of Abu Dhabi Education Council (ADEC), and Ms. Sachiko Yamano, President of JICE, signed the Memorandum of Understandings (MoU) for the installation of the Educational Development Office Abu Dhabi-Japan(EDO).

Under this MoU, the Office is expected to function as a center to contribute to the educational development of Abu Dhabi through such activities as (1) providing information on universities in Japan, (2) PR activities of Japanese universities, such as holding Study-in Japan Fairs, (3) Advice and consultation on studies, application to universities, and daily life in Japan, (4) dispatch of educational missions from each other, and etc.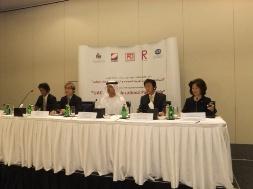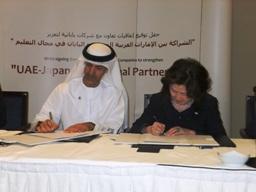 The MoU was broadly introduced within UAE on the occasion of Japan -United Arab Emirates Economic Forum held on 2nd of May, 2013, which Japanese Prime Minister H.E. Shinzo Abe attended.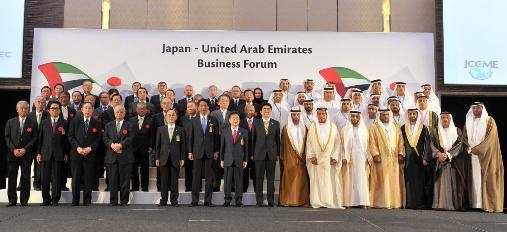 Prior to the conclusion of the MoU, the delegation from ADEC headed by H.E. Dr. Al Khaili visited Japan on April, and exchange views with the Japanese government, Japanese Higher Educational Institutions and JICE on Promotion of UAE nationals study in Japan, Students exchanges, Research collaborations, and other matters related to Human Resource Development cooperation between the two countries.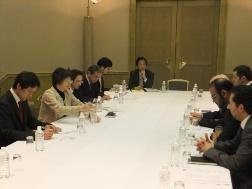 As mentioned above, our collaboration in the field of HRD with the Emirates of Abu Dhabi is developing rapidly. Based upon the idea that human aspect is the foundation of the nation building, and as a responsible organization for HRD collaboration with the Emirates, JICE reaffirms its determination to contribute to HRD of Abu Dhabi under the guidance of the Ministry of Economy, Trade and Industry and Japanese Educational Institutions.