Japan International Cooperation Center (JICE) has signed Agreement with Abu Dhabi Education Council (ADEC) STUDY TOUR IN JAPAN FOR EMIRATI HIGH SCHOOL STUDENTS
Middle East
Project Management Service
International Youth Exchange
 On May 29, 2014, H.E. Mr. Salem Al Sayari, Executive Director, Support Services of Abu Dhabi Education Council (hereinafter referred to as "ADEC"), and Ms. Masako Kishimoto, Vice President of JICE signed the agreement for STUDY TOUR IN JAPAN FOR EMIRATI HIGH SCHOOL STUDENTS.

 The signing ceremony was held at ADEC with the presence of H.E. Dr. Amal Al Qubaisi, Director General of ADEC.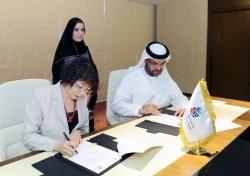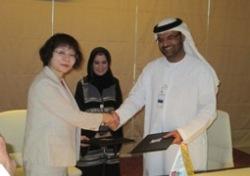 The study tour for Emirati high school students was organized by JICE under Abu Dhabi-Japan Economic Council, which is the high level council to promote the economic exchanges between the two nations, with the financial support of the Ministry of Economy, Trade and Industry of Japan (hereinafter referred to as "METI") as part of the activities of the working group for education & human resource development, which was set up with the support of METI in 2012, aiming to encourage Emirati high school students to study in Japan. The realization of the study tour has been the consistent desire of H.E. Ms. Midori Matsushima, Vice Minister of METI, since she visited Abu Dhabi in 2013. The study tour was also designed to be the toehold for Emirati high school students to study at Japanese colleges and universities.

 The agreement was concluded with the aim of improving and expanding the study tour, and of further enhancing the existing collaboration between ADEC and JICE.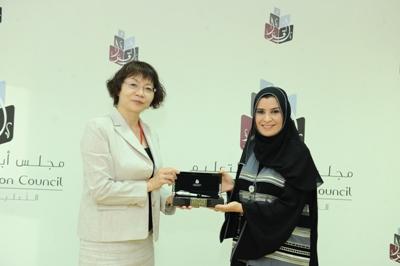 JICE will continue its efforts to make a better program in cooperation with ADEC, METI and other organizations and schools involved in the study tour.
Yoriko YAMAMURA (Ms)
Overseas Cooperation Division,
International Training Department