Japanese Culture Workshop at United Arab Emirates University
Middle East
Project Management Service
JICE implemented Japanese Culture Workshop at United Arab Emirates University (UAEU) on November 10th, 2014, aiming to arouse the students' interest in Japanese language and its culture.
JICE planned the Japanese Culture Workshops for UAEU, Zayed University, and Khalifa University, and is going to implement a series of the Workshops in November 2014, with the support of the Ministry of Economy, Trade and Industry (METI).
This Workshop, an opening day of the Workshops, provided a variety of cross cultural experience in areas such as clothing, tea ceremony, calligraphy, pop culture, technology and society. More than 200 students including both female and male students participated the workshop, and they experienced many activities. The participants showed interest and respect toward Japanese culture, and some of the students tried to communicate in Japanese.
JICE will continue its efforts to make the Workshops successful for the students in UAEU, Zayed University, and Khalifa University.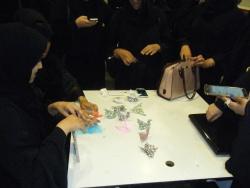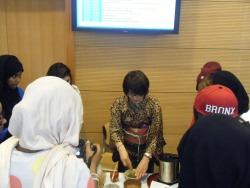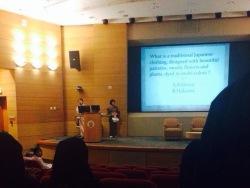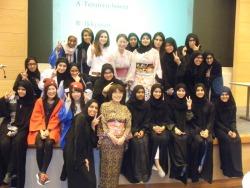 Mai Isomura(Ms)
Overseas Cooperation Division
International Training Department