Japanese and Brazilian Student Groups Win Prizes at Humanoid Robot Racing
Latin America
International Youth Exchange
Two student groups from Tokyo Institute of Technology and Tokyo Denki University won the first and second place, respectively, at the category of the Humanoid Robot Racing held as part of the "Latin American and Brazilian Robotics Competition 2016" in Brazil from October 6 to October 16.

The student group participated in the competition as part of the visit program of "Juntos !! " *, which is a people-to-people exchange program between Japan and Latin America and the Caribbean intended to encourage an understanding of Japan's economy, society, technology, history, diverse culture, politics and diplomatic relations among the young participants on both sides.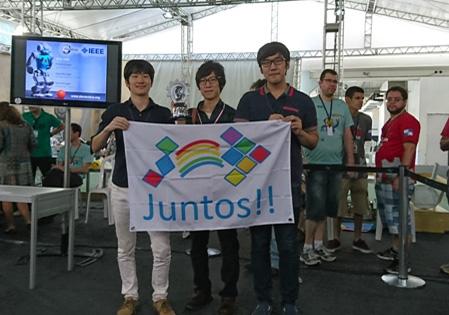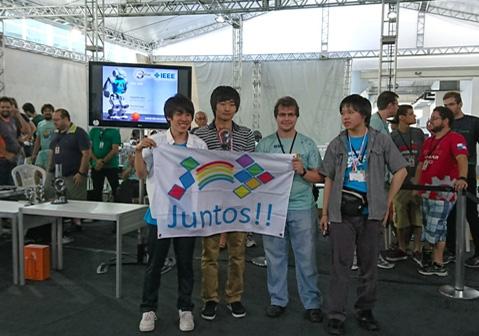 Through participation in the contest, the Japanese students not only exhibited their technical talent to the international competitors but also realized various aspects of Brazil and Brazilian people. Students reported to Mr. Takahiro Nakamae, Consul-General of Japan in Sao Paulo that they had been surprised to see so many pupils from elementary and junior high schools watching the contest with serious eyes. They were impressed with the high standard of education in Recife enabling children to familiarize with the robotics from early childhood. The Japanese student group also visited the historic city of Olinda to understand the culture of Brazil, which was one of the objectives of the visit program.
The robotics contest held for the 15th time in Latin America began to accept Asian contenders from last year in response to the proposal made at the Forum for East Asia - Latin America Cooperation (FEALAC) by the Japanese Ministry of Foreign Affairs. It was then agreed between the Ministry and the Institute of Electrical and Electronic Engineers (IEEE), the organizer of the contest, that the new award named FEALAC Prize would be introduced to the humanoid robot racing category from the 2015 edition of the contest. That prize was awarded to a Brazilian team named "Recife Racing" this year by the judging committee in which Mr. Masashi Shimizu, Professor Emeritus of Tokyo Institute of Technology, served as a judge.
By the courtesy of reciprocity, the FEALAC prize winning team will be invited to Japan also as the members of "Juntos !!" for friendly exchanges with the Japanese teams who participated in the contest as well as site visits to robotics-related industries and facilities.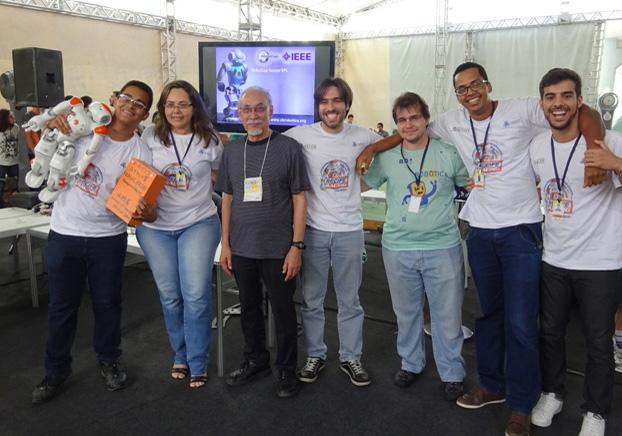 For more information about our youth exchange programs in the past years, please visit https://www.jice.org/exchange/en/
*The program title "Juntos !!", literally meaning "together" in Spanish and Portuguese, was inspired by the Prime Minister Abe's speech made during his visit to Latin America in 2014.