JICE Joined up with African Diplomatic Corps in hosting an African Event
Africa
International Student Service
Africa is a continent of many fast growing economies and young vibrant population.
JICE has been supporting Africa's human resource development through managing Master's Degree and Internship Program of the African Business Education Initiative for Youth, a flagship scholarship program of the Japanese Government called ABE Initiative Program and offering intensive Japanese language courses at Jomo Kenyatta University of Agriculture and Technology in Kenya, a leading science university in the continent jointly created by Kenya and Japan.
To raise public awareness of the rising Africa, JICE sponsored and joined "IMA NO AFRICA" held at Hibiya Park on June 16th and 17th, 2018, an event hosted by the African Diplomatic Corps (ADC) with an aim to provide Japanese people with opportunities to know "the present" Africa and interactively communicate with African people. This public event was also a precursor to the 7th Tokyo International Conference on African Development coming to Yokohama next year as well as 2020 Tokyo Olympic and Paralympics Games.
JICE staff members and African students studying at Japanese universities under ABE Initiative teamed up to support the operation of each embassy booth.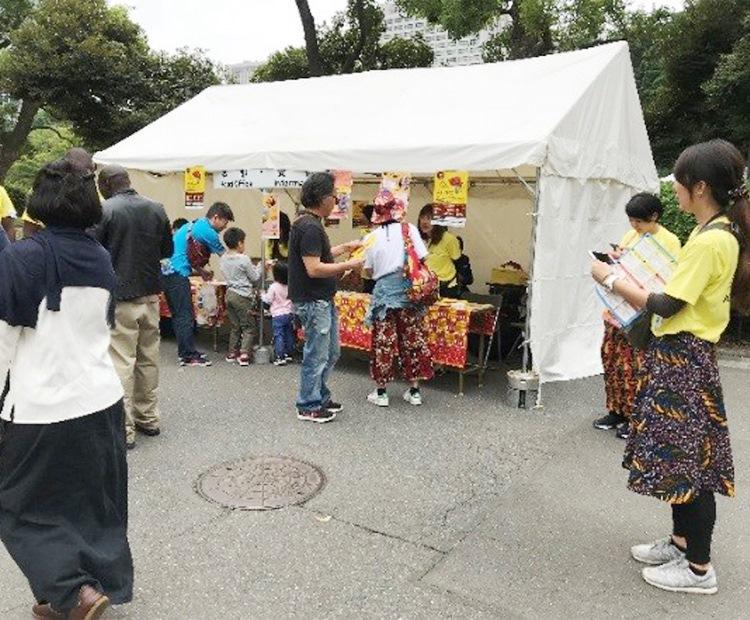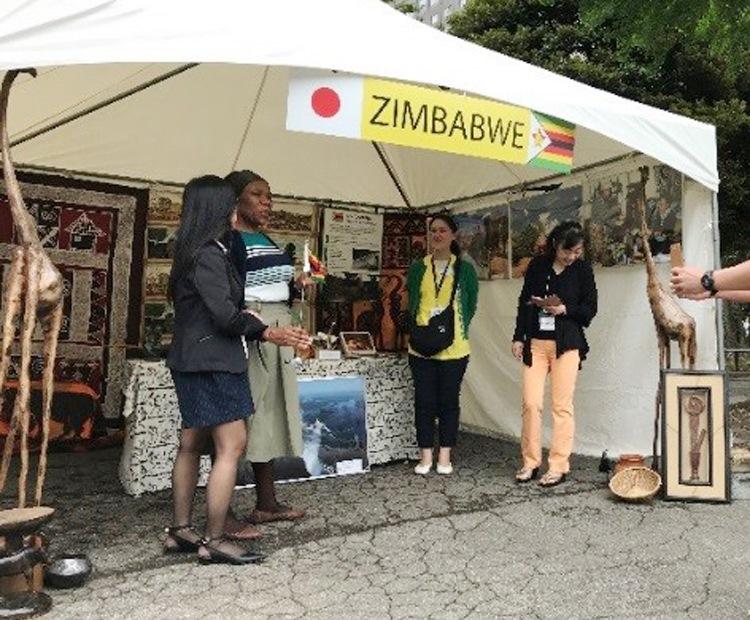 The African event, opened with the speeches by Mr. Taro Kono, Minister for Foreign Affairs and a few ADC Ambassadors, was visited by more than 20,000 people of all ages from children to the elderly. They enjoyed cultural exhibitions by 38 African Embassies and were excited with African music and powerful dance performed by the talented African performers.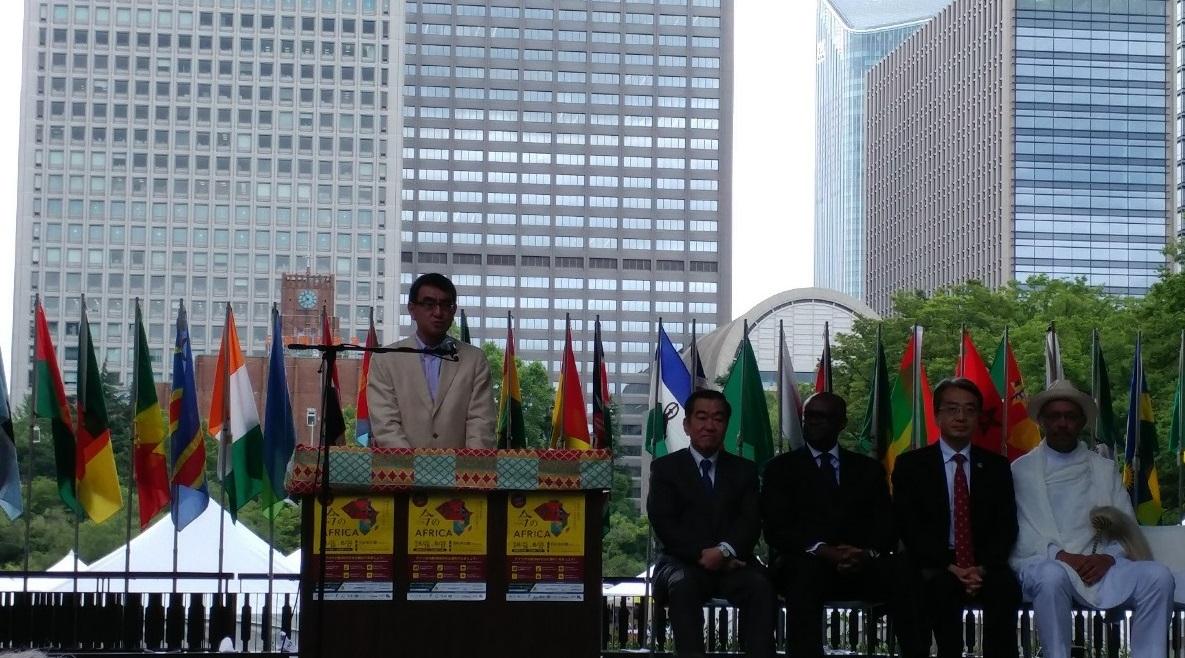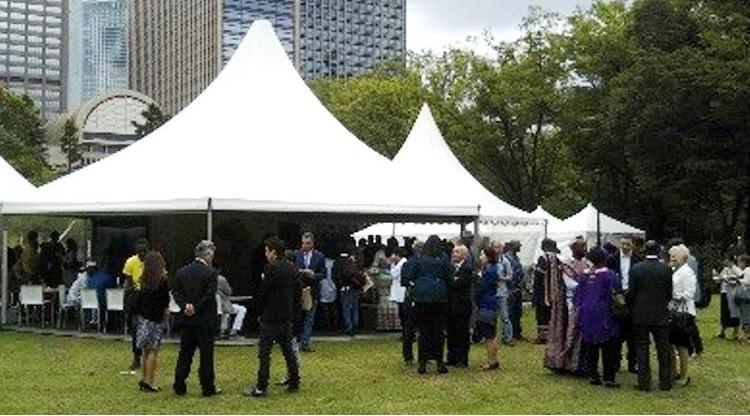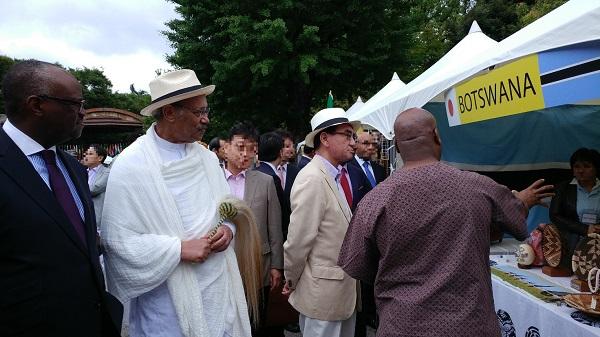 With a mission to bring Japan and the world closer together, JICE will be fully committed to connect Japan and Africa through human resource development and people-to-people exchange such as this one.
Yuna Shimizu (Ms.)
In-Country Services Division
International Student Programs Department II