JICE Hosts Visit from Islamic Development Bank
Middle East
Project Management Service
Dr. Karim Allaoui from Global Partnership & Resource Mobilisation Department of Islamic Development Bank (IsDB), a multilateral development financing institution headquartered in Jeddah, visited JICE Head Office on July 27th 2018, as part of his business development tour in Japan.
Ms. Masako Kishimoto, Vice President of JICE briefed the IsDB official on the overview of JICE and its major business activities. Dr. Karim, in turn, explained the three focal lending areas of IsDB: 1) supply chain development, 2) advancement of higher education through Bachelor Degree scholarship program; and 3) soft loan financing for entrepreneurs.
Both parties discussed the possibility of future collaboration in scholarship program by drawing on JICE's ample experience in scholarship management such as "The Project for Human Resource Development Scholarship by Japanese Grant Aid (JDS)" and "Master's Degree and Internship Program of African Business Education Initiative for Youth (ABE Initiative). It was also agreed that the both organizations explore cooperation in organizing training programs in Japan for the human resource development of IsDB member states.
It was a great opportunity for us to explore cooperation with the multilateral development organizations such as IsDB.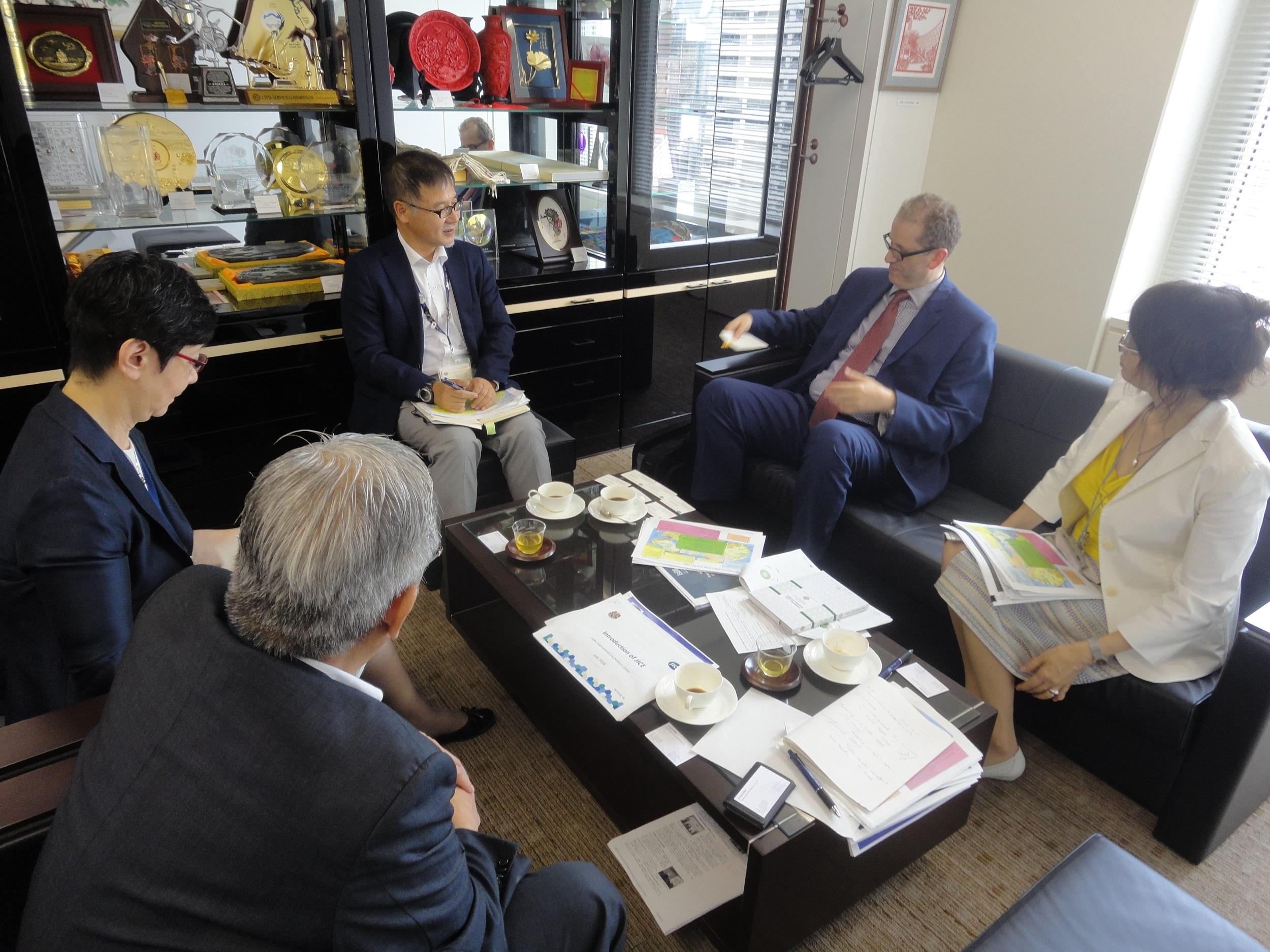 Yuki Yamashita
Administration & Overseas Project Division
International Training Department