Visit of Two Officials from Viet Nam for JDS Monitoring Mission
Asia
International Student Service
Mr. Vu Trung Dung (Deputy Head, Monitoring Office of Program 165, Central Committee of Organization and Personnel) and Ms. Phung Thi Hong Van (Deputy Head, International Education Division, International Cooperation Department, Ministry of Education and Training), visited Japan for the Monitoring Mission of JDS Viet Nam from June 16 to 22, 2019.
The Mission visited the concerned organizations and institutions, such as Ministry of Foreign Affairs, JICA, Embassy of Viet Nam in Tokyo, and accepting universities for the field survey and discussions. Throughout this mission, they reconfirmed the importance of JDS, and are expected to utilize the findings to enhance effectiveness of the project management in the future.
At the meeting in JICE Headquarters on June 17, they exchanged views with JICE staff for the betterment of JDS implementation and the framework.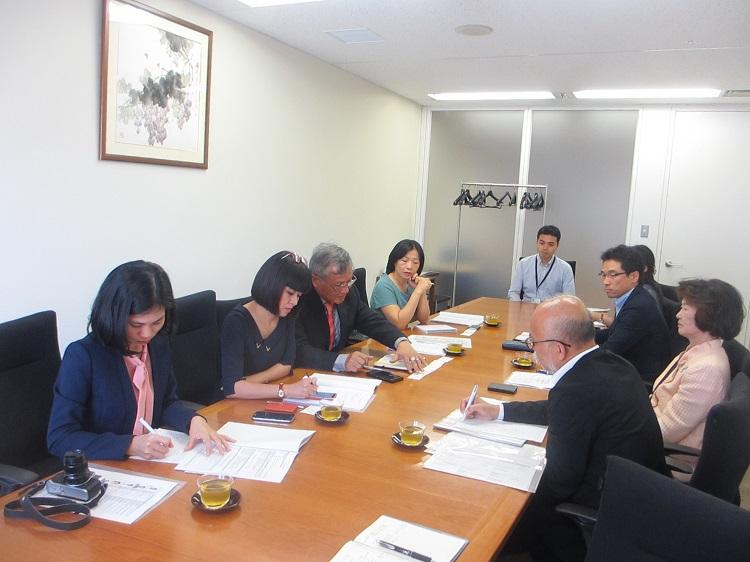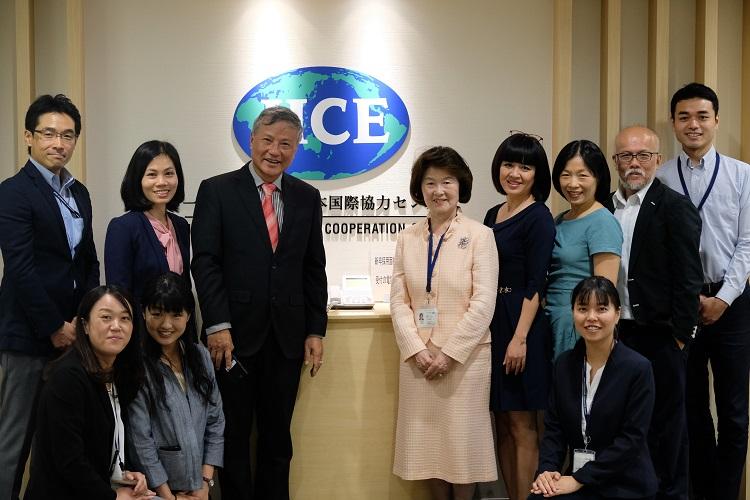 JDS (the Project for Human Resource Development Scholarship by Japanese Grant Aid) is a scholarship program which is designed for young government officials to learn methods to solve country-specific problems in Master's/Doctoral courses at Japanese graduate schools. JICE is conducting a large part of this Grant aid project as an implementing agent under the agreement with the government of each target country. For more details, please visit our website: "International Student Service."
Reiko Hitotsubashi (Ms.)
International Student Programs Division
International Student Programs Department I